Sword Shield Display LH in Cherry or Walnut
$

135.00 Cherry, $140 Walnut
in stock
LHC-LHW
Don't let your sword sit in a closet, display your Family's Heirloom. These are made by a different manufacture Sword Shield! Different hand-painted emblems are used. Any plaque can have any of the emblems. These are natural wood colors so there are slight variations in wood colors in each wood family, cherry or walnut. Engraving is priced by line.
Specifications
Outside Dimensions: 10"W x 12"H
Swords shown are NOT included.
Why Is Theirs Cheaper Then Ours??
Theirs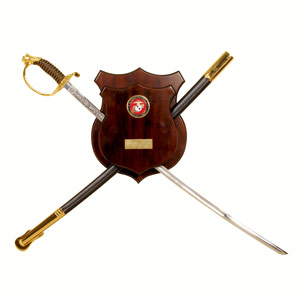 Ours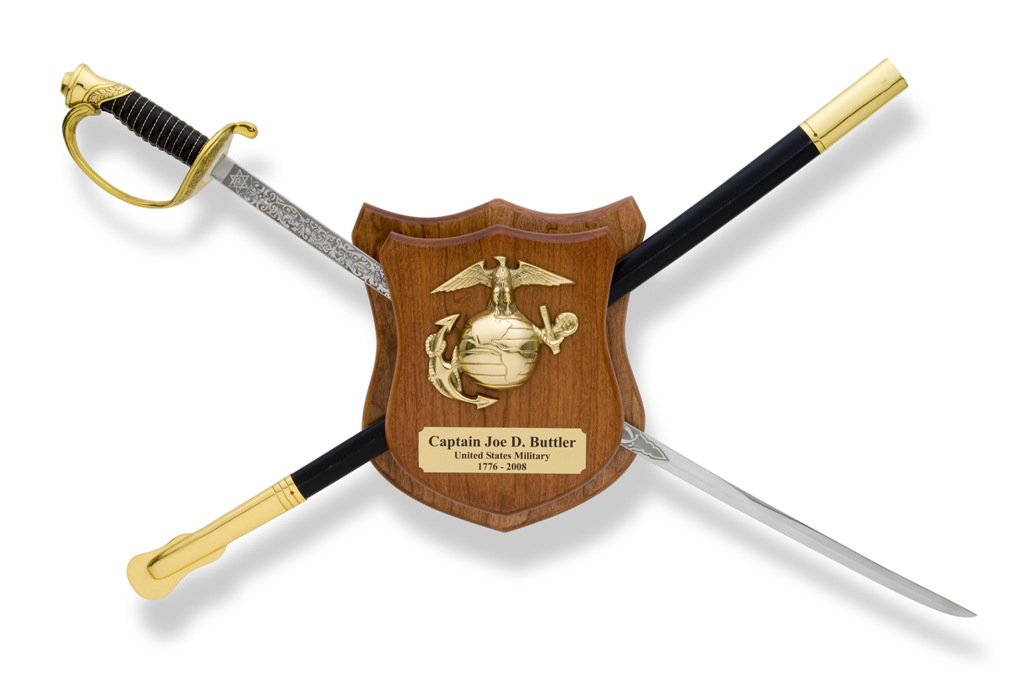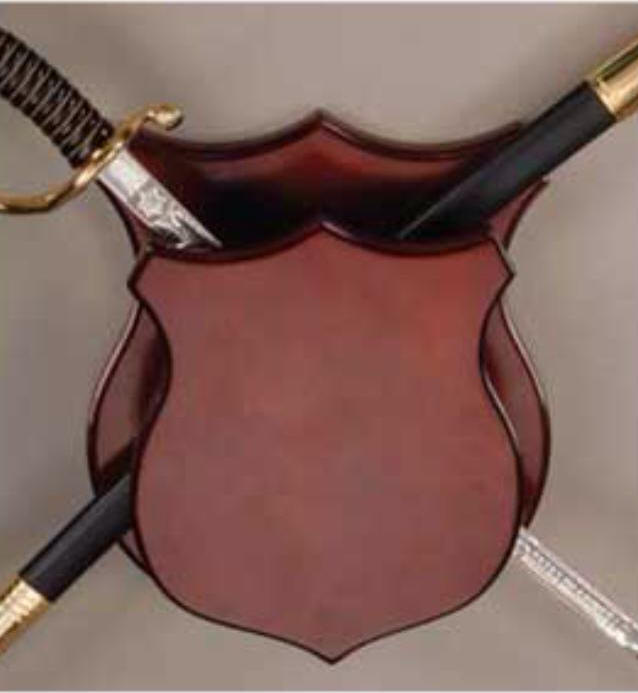 You can see from this close up pictures that theirs is processed wood from Asia. Ours is real wood made by American Veterans, here in the United States, who understand a quality wooden product to display in your home or office. Theirs has a 2D flat 2" branch service medal. Ours has a 3D 5" solid brass service emblem. Dang it, ours just looks better too.