Toll free 800 - 845-1140
Shipping will be added to all orders, we always endeavor to give you the best rate >>> Click for Rates.
If you have any questions or need help email us, call us or click here for HELP

Photo Etching Page
To order extra detail parts click any box right above.
Please be aware that sometimes Photo-etch
orders and Decals can take 3 weeks to get.
What's Photoetching?
In the last 12 years plastic model ship builders have had
a whole new world open up to them. About that time
Loren Perry started Gold Medal Models GMM.
The process of exposing thin metal to an etching
process he was able to fashion intricate railings,
ladders, and fine Radar screens to produce
real like metal parts to improve the hundreds of ship
kits on the market. The industry has blossomed
with other company's such as Tom's Models and
Flagship Models to develop etched sets for all warship
models. The Etching comes to you as a flat piece, it needs
to be painted, cut, bent and attached to the model.
The Flat metal as it comes to you!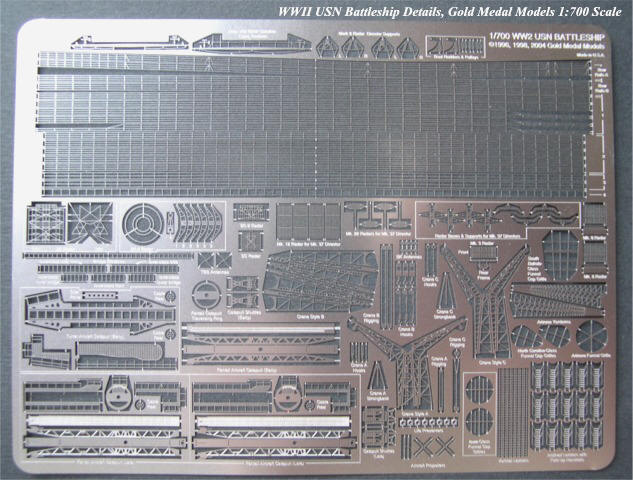 Here are great examples how it will enhance a model.
Look even painted sailors! Click the picture for more information.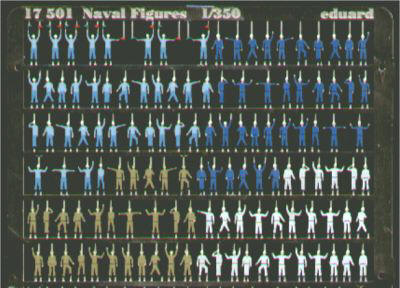 ---
These are some great pictures sent to us by master builder Darren Scannell.
To appreciate what can be done with photoetching click the pictures.
This is the classic plastic Revell 1/300 USCGC Roger B. Taney kit 15 years ago $15.00.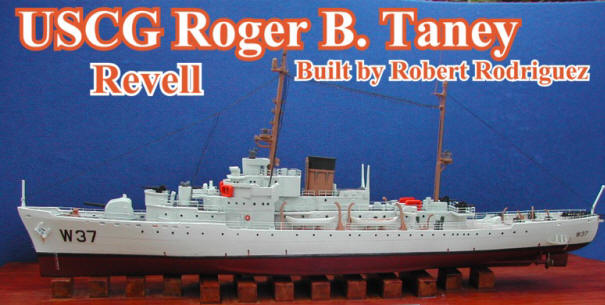 Out of the box without rigging &
photo etching. Top picture
Same kit with rigging & photo etching,
and an inexpensive keel block stand.
---
How about this one from Peter in 1/700 this is a good picture of photoetching.
Now it's your turn to build a ship like this.
I think from these two pictures

you can see the difference, between a

model with and with out Photo-etching.
This is the book for plastic kits.