Toll free 800 - 845-1140
Shipping will be added to all orders, we always endeavor to give you the best rate >>> Click for Rates.
If you have any questions or need help email us, call us or click here for HELP

USS Ronald Reagan Battle Flag
If you support the Carrier or the Man wear your colors.
This is an American made Product!
| | |
| --- | --- |
| America's Ship USS Reagan CVN-76 | Your Ship |
| | |
Great Looking flag for your car's Antenna.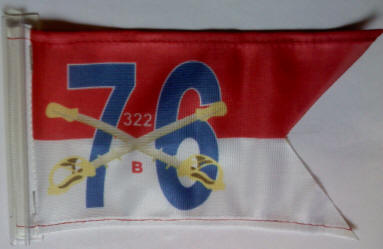 RFLAG - $5.00
---
Coffee Cups

Get the cup that
will make that coffee
taste so much better.
This cup has the Ship's
Emblem & Amer. Flag.

$7.95 COFRR
Great Deal!

USS Ronald Reagan Patch
wear it on our sleeve.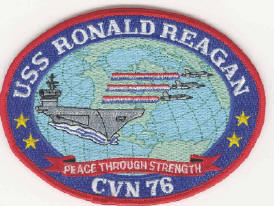 5" Carrier Patch - Item RRPAT# 4.50