Toll free 800 - 845-1140
Shipping will be added to all orders, we always endeavor to give you the best rate >>> Click for Rates.
If you have any questions or need help email us, call us or click here for HELP

GMM350-5D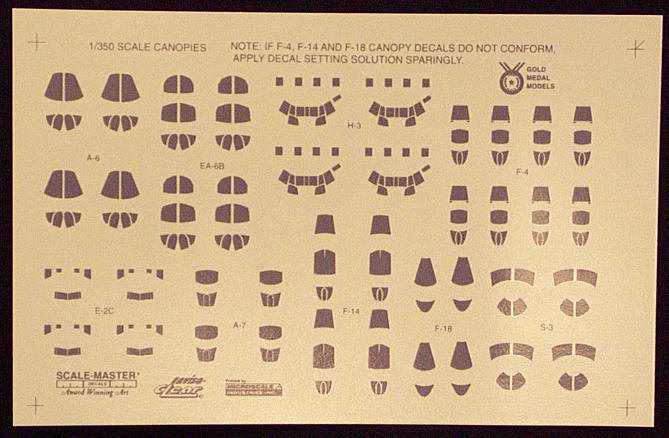 350-5D - $5.00
Fits aircraft in Tamiya's 1/350 scale USS Enterprise kit (CVN-65.)
Provides simulated canopies in dark gray for 40 aircraft of nine different types (four A-6, four EA-6B, four E-2C, four A-7, four H-3, four F-14, four F-18, four S-3, and eight F-4.)
Eliminates the need for tedious hand-painting of aircraft canopies. Can also be used with GMM Decals 350-2D Lo-Viz (West Coast) and 350-3D Hi-Viz A/C Decals.
SCALES AVAILABLE: 1/350 (one sheet)
---