Toll free 800 - 845-1140
Shipping will be added to all orders, we always endeavor to give you the best rate >>> Click for Rates.
If you have any questions or need help email us, call us or click here for HELP

USS Arizona BB-39 Ship Models
Pearl Harbor, Hawaii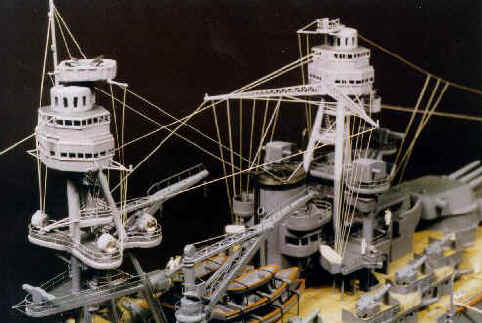 USS Arizona built with GMM photetching by Loren Perry.
the kit cost 19.95 the photoetching 35.00.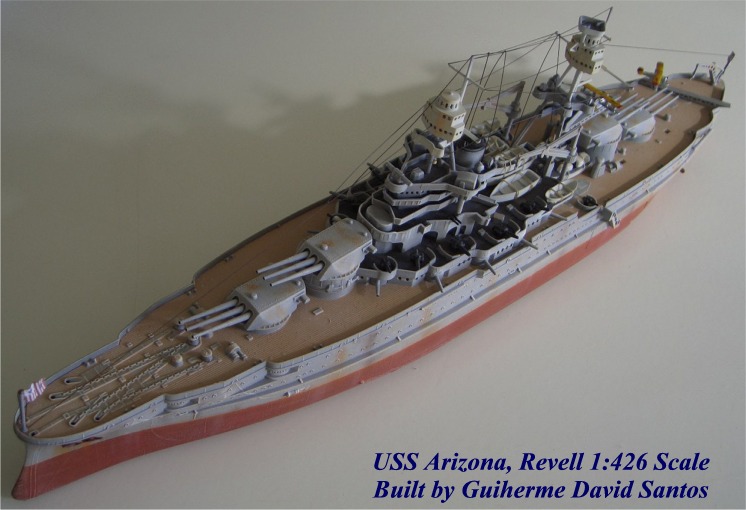 Built straight out of the box.
Kit# BB140 $19.95 - 17" long
Essential Skills Scale Modeling


Were you a teenager the last time
you built a model?


A step-by-step introduction to scale modeling basics.
Beginning scale modelers are full of questions:
What kinds of models are there? What kinds of tools
do I need? What glue works best?
How do I put a model together?
How are the decals applied?
Finally, Kalmbach offers answers to
all these beginner questions and more.

This new book is filled with more pictures
and how to articles than their other book.


List $21.95 Our Price BK01 19.95
USS ARIZONA (BB-39)

Class: Pennsylvania Battleship
Launched: June 19, 1915
At: New York Navy Yard, Brooklyn, New York
Commissioned: October 17, 1916
Length: 608 feet
Beam: 106 feet, 2 inches
Draft: 28 feet, 10 inches
Displacement: 34,207 tons
Address:
USS Arizona Memorial
National Park Service
1 Arizona Memorial Place
Honolulu, HI 96818-3145
(808) 422-2771
Recorded Message (808) 422-0561
Fax: (808) 483-8608
http://members.aol.com/azmemph
Built as part of America's pre-World War I modernization of the Navy, Arizona began her career as a gunnery training ship and cruised the coastal waters of the Atlantic Seaboard prior to the United States' entry into the war. She later served as flagship of the Atlantic Fleet and of various battleship divisions in the Pacific, including one based at Pearl Harbor. It was there on December 7, 1941, during the Japanese attack, that Arizona's magazines were pierced by a 1,760-lb bomb that shattered the battleship, instantly killing most of her crew and sinking the ship in 40 feet of water. Arizona's burning superstructure and listing masts became one of the most-reproduced scenes of the Pacific war as the nation rallied to the cry, "Remember Pearl Harbor!" One of only two ships not refloated after the attack, Arizona was left a shattered hulk on Battleship Row. In 1948, a flagstaff was attached to the stub of the ship's mainmast and once again Arizona flew the national ensign.
Privately raised funds and a Congressional appropriation built the Arizona Memorial in 1962. This graceful white concrete arch spans the sunken ship and includes a shrine listing the names of Arizona's dead, assembly area, and viewing platform. In 1981, another Congressional appropriation built a modern visitor center that serves as a museum, book store, interpretive center, theater and assembly area for the tour boats that carry visitors to the memorial. Operated by the National Park Service, the USS Arizona Memorial serves as a reminder of the tragic events of December 7, 1941, and of the proud battleship that rests beneath the waters of Pearl Harbor.
USS Arizona is a National Historic Landmark.
Return to the HNSA Guide.
Copyright (C) 1997, Historic Naval Ships Association.
All Rights Reserved.
Version 1.07, 28 Mar 00
Built by one of our customers.