Toll free 800 - 845-1140
Shipping will be added to all orders, we always endeavour to give you the best rate >>> Click for Rates.
If you have any questions or need help email us, call us or click here for HELP

USS Colorado 1/700 Scale - 1944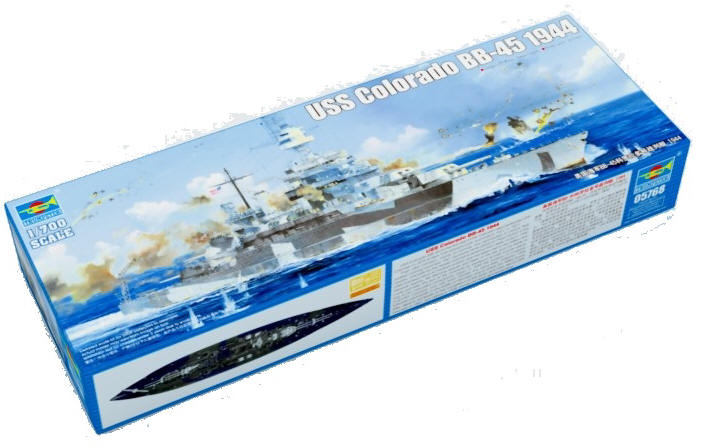 USS Colorado (BB-45) is the first ship of the Colorado Class Battleship.
The USS Colorado was built in 1919 at New York shipyard, launched in 1921.
Then USS Colorado, mainly on training, and participated in various fleet problem-solving exercises.
In 1942 USS Colorado return to frontline combat, and had taken part in the Gilbert and Marshall Islands,
the Mariana Islands, Palau and the Battle of Leyte Gulf. She was attacked and kamikazed a few times.
List Price $52.95 or Price $46.95