Toll free 800 - 845-1140
Shipping will be added to all orders, we always endeavour to give you the best rate >>> Click for Rates.
If you have any questions or need help email us, call us or click here for HELP

USS West Virginia BB-46 1/700 Scale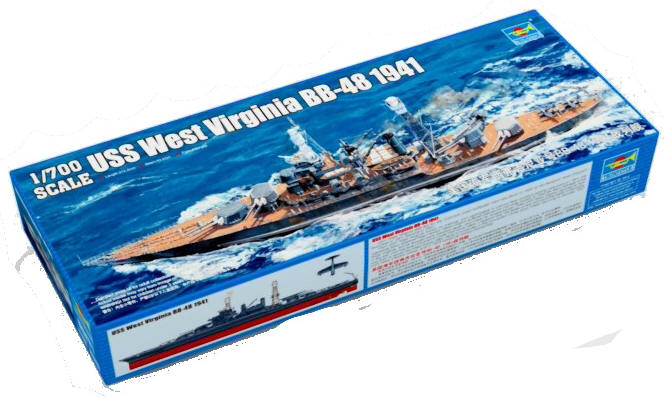 One of our Battleships sunk in Pearl Harbor by Japanese Dive bombers.
Refloated and lived on to fight the Japanese in Pacific War campaigns
This kit contains over 600 parts plus a photo-etched Cagemast.
List Price $52.95 or Price $46.95