Toll free 800 - 845-1140
Shipping will be added to all orders, we always endeavour to give you the best rate >>> Click for Rates.
If you have any questions or need help email us, call us or click here for HELP

HMS Hood Ship Models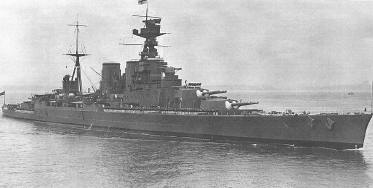 1/200 scale this is one of the best plastic ship kits ever made of the Hood,
newly released. The Hood & Bismarck had one of the last classic battleship battles.
Kit# BB205 - list price $480.00 our price $340.00
One Piece Hull 51 inches and full Photo-Etched Parts

The Hood was a 42,100-ton Battle Cruiser built at Clydebank, Scotland and was completed in March 1920. For more than two decades, she was the world's largest warship and, with her long, low hull and finely balanced silhouette, was to many the embodiment of "big-gun" era sea power. The Hood served in the Atlantic, Mediterranean and Caribbean protecting British interests. In May 1941, in company with the new battleship, Prince of Wales, she was sent out to search for the German battleship Bismarck, which had left Norway for the Atlantic. On the morning of May 24th the two British ships found the enemy to the west of Iceland. In the resulting "Battle of the Denmark Strait", one or more of Bismarck's fifteen-inch shells penetrated Hood's after magazines. They erupted in a massive explosion. The great ship sank in moments with all but three of her large crew.
The 1/200 HMS Hood has been the #1 requested naval subject by modelers worldwide for many years, and finally Trumpeter has tooled this huge battleship. With the assistance of the Hood Association and their depth of archives, this kit is most assuredly highly accurate. It consists of 1,420 plastic parts with photo etched radars, ladders and ropes, plus a lower and upper hull with waterline plate,
4 decks and display stand. Markings are for 1941. Completed kit measures nearly 51" long.
Essential Skills Scale Modeling


Were you a teenager the last time
you built a model?


A step-by-step introduction to scale modeling basics.
Beginning scale modelers are full of questions:
What kinds of models are there? What kinds of tools
do I need? What glue works best?
How do I put a model together?
How are the decals applied?
Finally, Kalmbach offers answers to
all these beginner questions and more.

This new book is filled with more pictures
and how to articles than their other book.


List $21.95 Our Price BK01 19.95