Toll free 800 - 845-1140
Shipping will be added to all orders, we always endeavor to give you the best rate >>> Click for Rates.
If you have any questions or need help email us, call us or click here for HELP

Modern British Carriers Models
Click to find other British Ships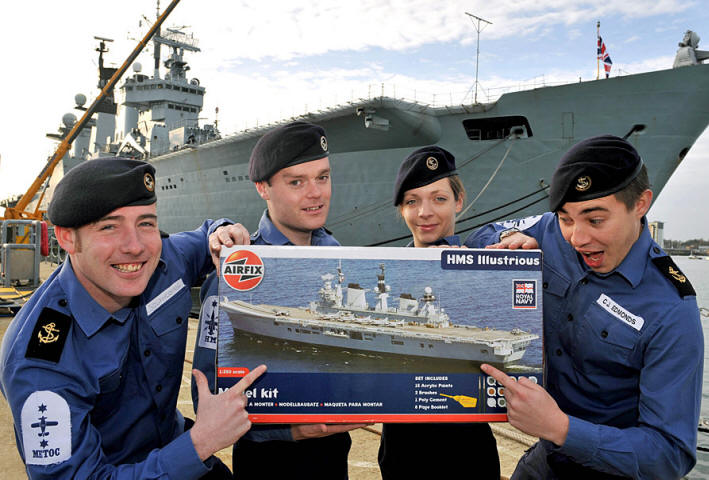 It's here 2 feet long! Click the picture for more info.
| | | | | | | | |
| --- | --- | --- | --- | --- | --- | --- | --- |
| Item# | Navy | Ship Name | Description | | Price | | |
| A236 | HMS | | 1950's | 1/700wl | 23.95 | FUJ | <<Click To Buy |
| A237 | HMS | | Post WWII | 1/700wl | 23.95 | FUJ | |
| A238 | HMS | | Falklands War 1982 | 1/700fh | 34.95 | DML | <<Click To Buy |
| A239 | HMS | | Falklands Super detailed | 1/700fh | GONE | DML | |
| A240 | HMS | | Falklands Super detailed | 1/350wl/fh | 79.95 | AIR | <<Click To Buy |
| A241 | HMS | | Invinc. Cl. Gulf War | 1/700fh | GONE | DML | |