Toll free 800 - 845-1140
Shipping will be added to all orders, we always endeavor to give you the best rate >>> Click for Rates.
If you have any questions or need help email us, call us or click here for HELP

What is a Resin kit???
Resin kits are a kind of plastic which you do not use tube glue to
attach the pieces but your fancy super glues. These kits are hand-
cast, the producers can only make a limited amount from a mold.
Therefore the molds have to constantly be refurbished. They get maybe
125 or so kits from a mold then it has to be refurbished. Although
it's more trouble to make the molds they don't cost what a plastic kit
mold would cost, which are 100's of thousands of dollars to make.
That's why you don't see many great new plastic ship models.
They usually come in only 1/700 and 1/350 scale. Built correctly
you could find these models in any Naval Museum. Detail is outstanding
and they are more pricey than plastic, they are hand poured but, they are beautiful.
A must for the first time resin builder is Ashey's book! These kits are not for
the faint of heart. I always suggest a less expensive resin kit, to get your
feet wet and then build that special ship you want to build. These kits contain
resin, pewter and brass photo-etch parts. Some ship kits will only come
out in these fancy resin kits. These are not easy kits to build for the beginner
so if you are ready to sink your teeth into a real project, even if the ship is
only 5" long then you are ready to build something special.
For a look at a Resin Kit Factory click here.
Great start to finish building a resin model 1/350 USS Knox Class!
Dear Customer sometimes it takes awhile after
you have made your order to get your kit. The
manufactures do not make 100's of these kits,
these are hand caste. Most resin makers are
of the cottage industry sort. Don't get nervous.
We will get you your kit. Have Fun!
If you have never built a RESIN KIT they are not easy.
You will need a book or website to teach you how to build them.
We can help you just call us 718-471-5464
If you return it that's fine, no problem there is a 25% re-stocking fee.
[_private/ashey2.htm]
Take a look at Commander Models new Detroit in 1/350 scale.

This is the bow section.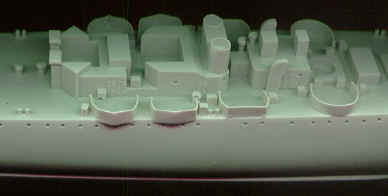 This is the midship section.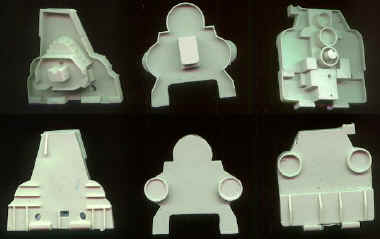 Smaller parts section look at the detail.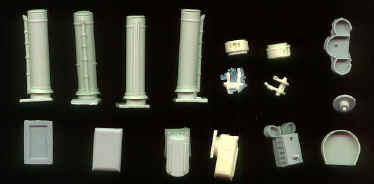 Photoetch Parts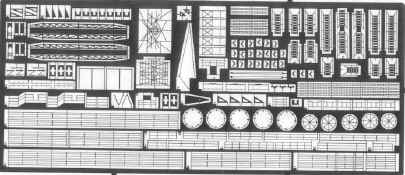 These plans are pretty good some manufactures
are worse, some are better.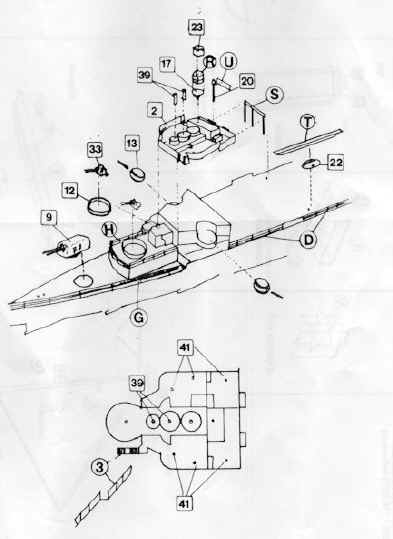 This is the completed USS Detroit