Toll free 800 - 845-1140
Shipping will be added to all orders, we always endeavor to give you the best rate >>> Click for Rates.
If you have any questions or need help email us, call us or click here for HELP

Personalized Military Family Prints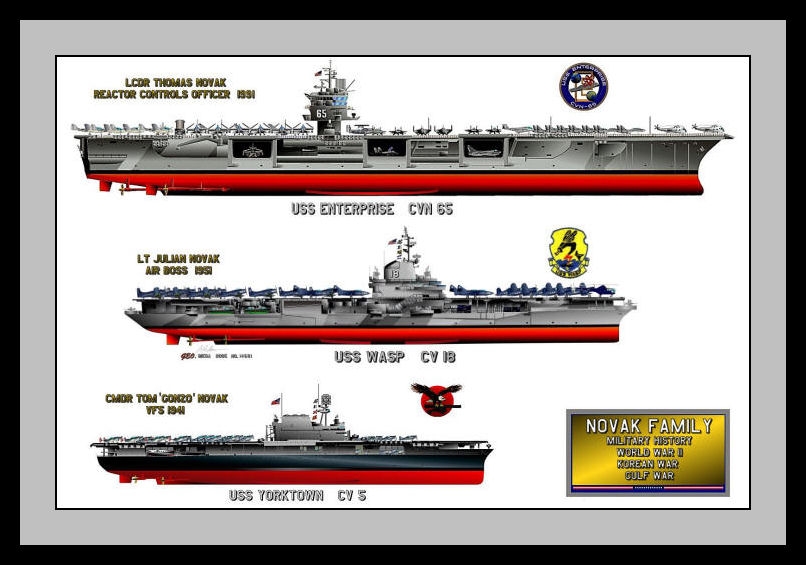 #NA666
Unframed - 2 ships - $70.00 - 3 to 4 ships - Unframed $120.00
For more than 4 ships call for pricing.
Framed prints ready to hang - price $220.00 for 4 ships,
call for pricing on more than 4 ships.

George Bieda's exclusive ship prints can be combined into a 'montage' or multi-ship print.

Call us let us help you 718-471-5464

To really understand the great deal on our frames click here.
Your family has served our country with honor, your proud of your family!
Show your family's military heritage with a montage of your Naval Lineage.
We can do these prints for other branches of the service.
Call for more information.
---
Captain,

We received the Montage this evening and it looks FANTASTIC. My wife Deb and I want to thank you and everyone involved with this project.

You have captured over 50 years of honorable and dedicated naval service in one print. This Montage will be presented to my father
at my upcoming retirement ceremony in Little Creek Va. and will then be placed on display at the local VFW and eventually at his
home in Damariscotta Maine. I can assure you that your work here will be viewed by the entire Gilbert family and passed down
through many generations to come.

Thanks again for the professional work.

Best wished and may God Bless you all.

LCDR R. V. Gilbert Jr.
---
This is a Family Montage Print which we recently did!
This family fought in WW II, The Cold War, Vietnam, Desert Storm, Iraqi Freedom and Serving Presently!
They are proud to be Americans and we honor this family.