Toll free 800 - 845-1140
Shipping will be added to all orders, we always endeavor to give you the best rate >>> Click for Rates.
If you have any questions or need help email us, call us or click here for HELP

Change of Command Prints
Personalization with Name, Rank, job title and date is free.
This an actual Change of Command Display.
this display below has a 70" pennant layout.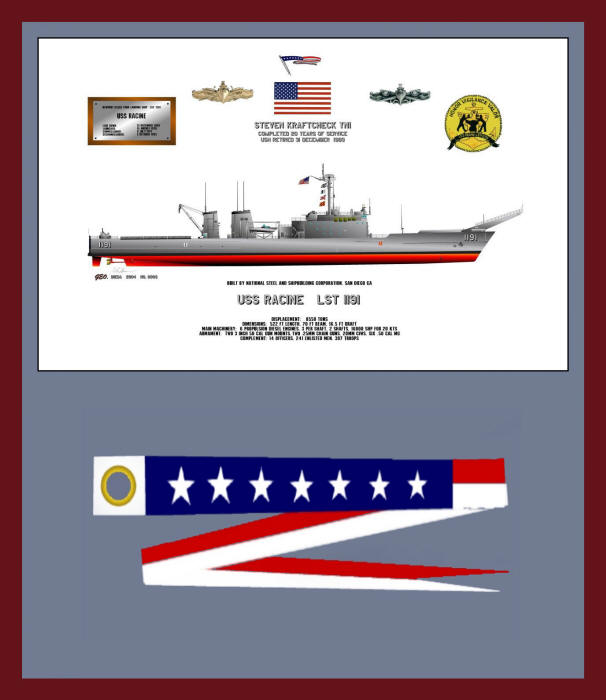 #NA888
Call us 718-471-5464 to order this.

We can do all Navy, USCG ships and Squadrons.
Commission pennants come in two sizes 70" and 44"
depending on your pennant size will determine how
many folds in the layout of the pennant. See samples below.
For a Metal frame it's about $250.00 one ship.

To really understand the great deal on our frames click here.
This is a great gift for a Commanding Officer leaving to a new command or retiring.
Send us the commission pennant we will frame it with a data print of the ship.
We will send it back to you in time for the presentation. Any objects such
Pennants or Squadrons flags will be sewn on the print and will not damage
the print if it is removed. It will be easily attached by it's threads.
44" Layout 70" Layout

Change of Command aboard the USCGC Tampa
---