Toll free 800 - 845-1140
Shipping will be added to all orders, we always endeavor to give you the best rate >>> Click for Rates.
If you have any questions or need help email us, call us or click here for HELP

2D & 3D View Prints

This is a great gift for yourself or anyone.
Our Artist can do almost any ship you want.
Vietnam War Era Essex Class Carrier -
2D with Mercury Capsule
3 - D View Ship Montage!
3 - D View Ship Montages!

3 - D ship views - Unframed $85.00
The prints are placed in an 11x17 inch field.
Framed print ready to hang - price $175.00 for 3 - D ship views.
Actual framed size - 19" x 25" - 3-D Montages #3D122
---
George Bieda's exclusive ship prints can be combined into a 3- D montage print.

This is a great gift for "Change of Command", retirement or any special occasion
to honor our servicemen on the ships that protected our nation.
This makes a great gift to someone special that served in the Navy.
We will also add their NAME, RANK & YEARS OF SERVICE.
At no extra cost.
Here's a real story for you from Texas!
Mr. Bob A. calls on May 3rd. to tell us his son has a school project on the Battleship Texas
can we help him. Well we come up with a idea to make a 3-D print of the ship in time for
his project Thursday the 7th. Dad was happy, his son Quenton was happy and so were we.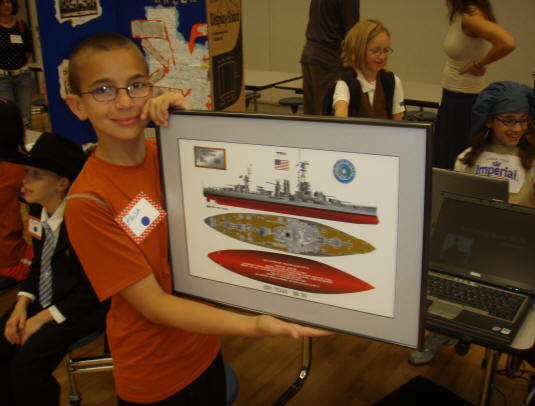 ---