Toll free 800 - 845-1140
Shipping will be added to all orders, we always endeavor to give you the best rate >>> Click for Rates.
If you have any questions or need help email us, call us or click here for HELP

LCVP's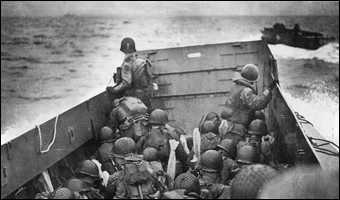 The LCVP was the backbone of every Allied landing!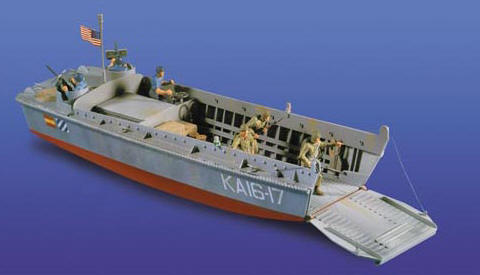 Lindbergs LCVP's Kit#AX108B 15" long $29.95 very detailed
Landing Craft, Vehicle, Personnel (LCVP)
aka: "Higgins Boats"
Essentially an improved LCV with steering control and gunners' cockpits in the hold. Standard design which supercedes LCV in production.
Additional Resources:
Andrew Jackson Higgins and the Boats that Won World War II, by Jerry Strahan (ISBN: 0807123390)
History of U.S. Marine Corps Operations in World War II, Vol. I, Chapter 3:
The Development of Landing Craft
Higgins Boat Project (reproduction built for National D-Day Museum)
---
Displacement: 18,000 lbs. (light)
Length: 36'3"
Beam: 10'10"
Draft: 3' aft, 2'2" forward
Speed: 9 knots
Armament: 2 .30-cal m.g.
Complement: 3
Capacity: 36 troops or 6,000 lb. vehicle or 8,100 lb. general cargo
225 hp. Diesel (gray) or 250 hp. gasoline (Hall-Scott) engines
---
Last updated: May 27, 2000
Feedback: corrections, additions, and comments are welcome!
Compiled and formatted by Patrick Clancey
(see the Main Page for sources and methodology)