Toll free 800 - 845-1140
Shipping will be added to all orders, we always endeavor to give you the best rate >>> Click for Rates.
If you have any questions or need help email us, call us or click here for HELP

USS Enterprise CVN-65 Ship Models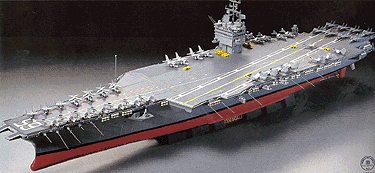 1/350 USS Enterprise 36" long List Price $245.00.
Kit#A621 Our Price $220.00

This is the largest and finest modern American Carrier
kit made today anywhere. This a real project you'll enjoy.
Video about the Enterprise Model Click below!
http://www.youtube.com/watch?v=JgcVN2jibVA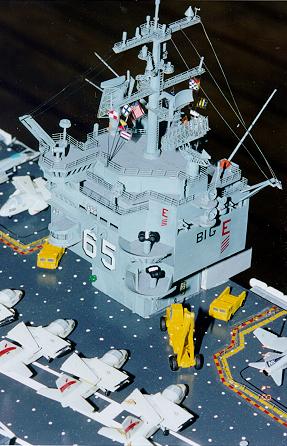 Custom photoetched bridge built by Artie Weiner
Painted Modern Carrier Seamen & Sailors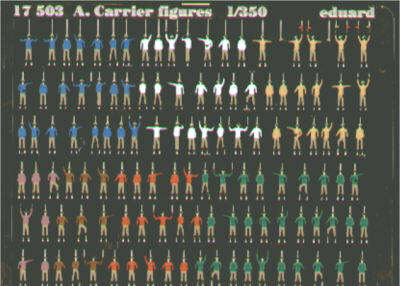 For smaller models of the carrier USS Enterprise click here!
General Characteristics, Enterprise
Builders: Newport News Shipbuilding Co., Newport News, Va.
Power Plant: Eight nuclear reactors, four shafts
Length, overall: 1,101 feet 2 inches (335.64 meters)
Flight Deck Width: 252 feet (75.6 meters)
Beam: 133 feet (39.9 meters)
Displacement: 89,600 tons (91,037.91 metric tons) full load
Speed: 30+ knots (34.5 miles per hour)
Aircraft: 85
Ship:USS Enterprise (CVN 65), Norfolk, Va.
Crew: Ship's Company: 3,350 - Air Wing 2,480
Armament: Two Sea Sparrow missile launchers, three Phalanx 20 mm CIWS mounts
Date Deployed: November 25, 1961 (USS Enterprise)
These great looking decks were created by Dennis Goettmann!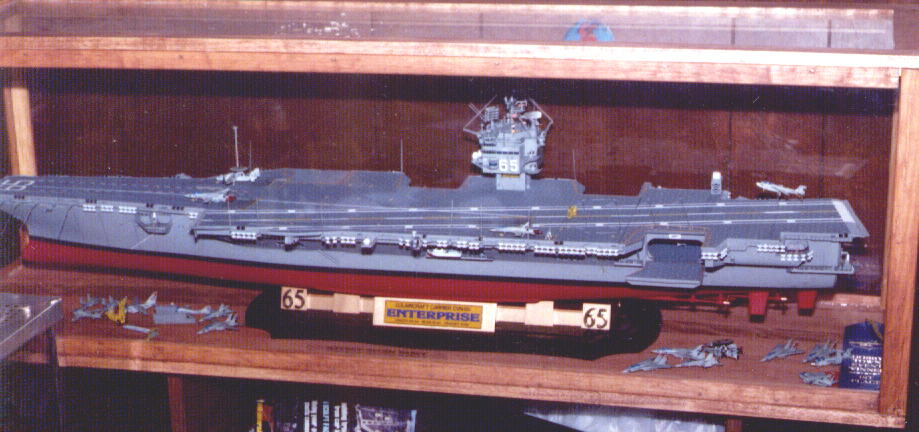 This was built by Jeff Babey
P.S. I wish I would have known about you folks when I built my award winning Enterprise 6 years ago. It totally lights up including the flames from the engines, the optical landing system, superstructure and I built the hanger deck inside.. its in "drydock" for overhauls in this pic but you can see the Blue ribbon of First Place from a model show on the right side of the display case : I Was very proud that day.
Whoops!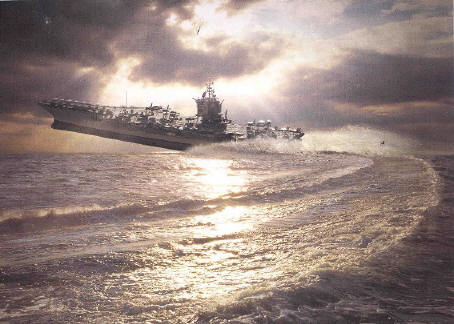 I told Mike P. to give the R/C Carrier more ballast.
[_private/ashey2.htm]