Toll free 800 - 845-1140
Shipping will be added to all orders, we always endeavor to give you the best rate >>> Click for Rates.
If you have any questions or need help email us, call us or click here for HELP

Kiev Class Carriers Ship Models
1/700 scale decals for 3 carriers inside
this can be built as a waterline or full hull.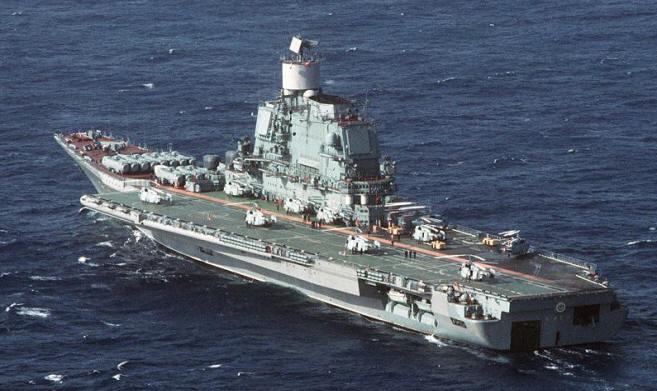 The 273 meter long Krechyet class aircraft carrier supports strategic missile submarines, surface ships,
and naval aircraft of the Russian fleet. In compliance with the new ship classification system introduced
in the Navy, these ships were categorized as heavy aircraft carrying cruisers. Krechyet class ships are
capable of engaging in surface, antisubmarine, and anti-air warfare. With a 14,700 square meter flight deck,
arrestor wires, and a bow ski-jump, the carrier airwing consists of 14 Yak-41M (Freestyle) vertical launched
interceptors, 8 Yak 38 (Forger) attack aircraft, 10 Ka-27 PLO (Helix), 2 Ka-27 PS (Helix) search and
rescue helicopters, and 4 Ka-27 RLD (Helix) helicopters. Two starboard elevators lift the aircraft from
the hangar deck to the flight deck. Equipped with the Bazalt anti-ship missile system, the ship has 8 [or 12]
surface-to-surface missile launchers. The Krechyet class air defense system consists of 24 reinforced Klinok
vertical missile launchers and 192 anti-air missiles.

Kit# A800 $GONE decals for all ships in the class.