Toll free 800 - 845-1140
Shipping will be added to all orders, we always endeavor to give you the best rate >>> Click for Rates.
If you have any questions or need help email us, call us or click here for HELP

HMCS Huron Tribal Class Destroyer
1/700 or 1/350 Scale Ship Models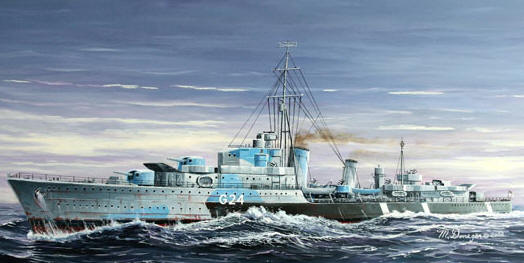 DC404 - $19.95 1/700 or 1/350 $39.95
The Huron was a Tribal class destroyer and served in the Royal Canadian Navy.
It was the first ship to bear this name. She fought in World War II and the Korean War.
Kit consists of 92 parts on 5 sprues plus upper hull, lower hull & waterline plate.