Toll free 800 - 845-1140
Shipping will be added to all orders, we always endeavor to give you the best rate >>> Click for Rates.
If you have any questions or need help email us, call us or click here for HELP

German Zerstorer Z-30 Destroyer 1942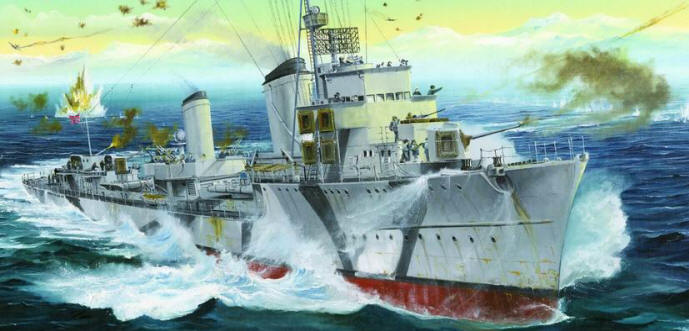 Kit# DC314 1/700 Scale $26.95
NEW VARIANT!
Kit Includes 5 Sprues, upper hull, lower hull and waterline plate for a total of 250 + parts two photo-etched frets are included for the mast, stand ect.