Toll free 800 - 845-1140
Shipping will be added to all orders, we always endeavor to give you the best rate >>> Click for Rates.
If you have any questions or need help email us, call us or click here for HELP

LCVP's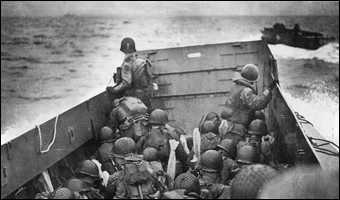 The LCVP was the backbone of every Allied landing!
I SERVED IN THE U.S. NAVY (64-68)
AS A 2nd CLASS BOATSWAIN'S MATE
ABOARD THE USS WASHBURN AKA-108. I RECEIVED MY
TRAINING IN "PAPA" AND "MIKE" BOATS AT THE CORONADO AMPHIBIOUS BASE IN SAN DIEGO.
WE MADE SEVERAL WEST-PAC DEPLOYMENTS TO
VIET-NAM WHERE WE OFF LOADED PERSONNEL
AND EQUIPMENT DURING CONDITION 1-ALPHA.
WE RAN THESE BOATS UP THE DONG-HA, HUE AND
CUA-VIET RIVERS. THE MODEL IS PAINTED IN THE
VIET-NAM ERA PAINT SCHEME.
Italeria LCVP's Kit#AX108 12" long $59.95 very detailed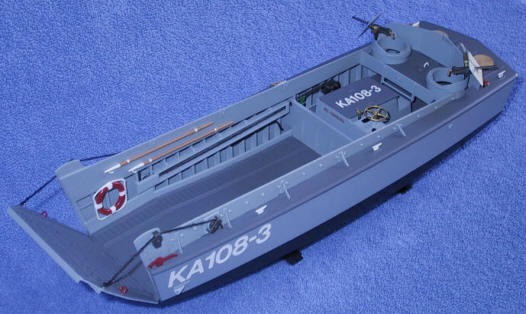 LCVP built by JAMES MONSEN (U.S. NAVY, BM/2, EXPERT ASSUALT BOAT COXSWAIN)
Landing Craft, Vehicle, Personnel (LCVP)
aka: "Higgins Boats"
Additional Resources:
Andrew Jackson Higgins and the Boats that Won World War II, by Jerry Strahan (ISBN: 0807123390)
History of U.S. Marine Corps Operations in World War II, Vol. I, Chapter 3:
The Development of Landing Craft
Higgins Boat Project (reproduction built for National D-Day Museum)

Displacement: 18,000 lbs. (light)
Length: 36'3"
Beam: 10'10"
Draft: 3' aft, 2'2" forward
Speed: 9 knots
Armament: 2 .30-cal m.g.
Complement: 3
Capacity: 36 troops or 6,000 lb. vehicle or 8,100 lb. general cargo
225 hp. Diesel (gray) or 250 hp. gasoline (Hall-Scott) engines
---
Last updated: May 27, 2000
Feedback: corrections, additions, and comments are welcome!
Compiled and formatted by Patrick Clancey
(see the Main Page for sources and methodology)