Toll free 800 - 845-1140
Shipping will be added to all orders, we always endeavor to give you the best rate >>> Click for Rates.
If you have any questions or need help email us, call us or click here for HELP

HMS Repulse a Force Z Naval Ship Model.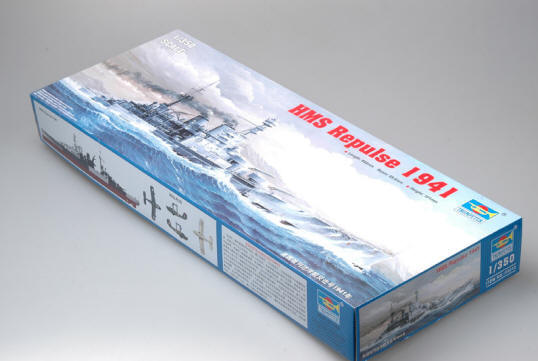 Completely new kit very detailed in both scales
1/700 scale # BB208A - $39.95 our price $35.00
1/350 scale # BB208B - $169.95 our price $130.00


About the British Battle Cruiser Repulse
Launched in 1916, the H.M.S. Repulse took part in WWI naval actions before being refitted during the inter-war years. When WWII broke out, the Repulse was in the Atlantic, escorting convoys, hunting German commerce raiders, covering Allied forces near Norway, and chasing German capital ships such as the Bismarck. She was then transferred to the Far East as a deterrent against Japanese aggression. Together with the Prince of Wales and 4 destroyers, the Repulse formed Force Z, which sortied from Singapore in December 1941 and was sighted by Japanese aircraft. In the resulting attack, both the Repulse and Prince of Wales were famously sunk, demonstrating that even capital ships were vulnerable to air attack.

About the Model
1/350 Super Model Series assembly kit model of the H.M.S. Repulse. 27" long
Consists of 662 parts on 14 sprues plus upper & lower hull waterline or full hull and display stand.
Photo-etched handrails, mast and antennas.
Parts for the amphibious Supermarine Walrus reconnaissance plane also included.