Toll free 800 - 845-1140
Shipping will be added to all orders, we always endeavor to give you the best rate >>> Click for Rates.
If you have any questions or need help email us, call us or click here for HELP

IJN Yamashiro Battleship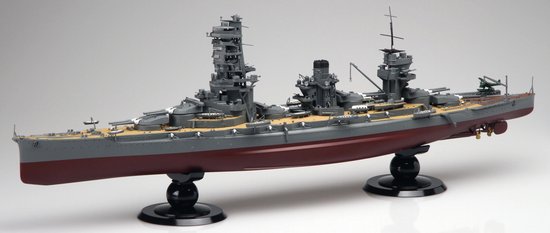 Kit# BB525A 1/350 Scale
List Price $449.98 Our Price $354.95 Plus $10.00 Shipping
Highly Detailed Kit.
Features 22-Sprues of parts w/ 2pc. Hull
Includes; Display Stand, Lifeboats, Aircrafts, Metal Chain, Various Guns & Decals
Assembled Kit Measures 24" Long.