Toll free 800 - 845-1140
Shipping will be added to all orders, we always endeavor to give you the best rate >>> Click for Rates.
If you have any questions or need help email us, call us or click here for HELP

HMS Royal Navy Type 45 Destroyer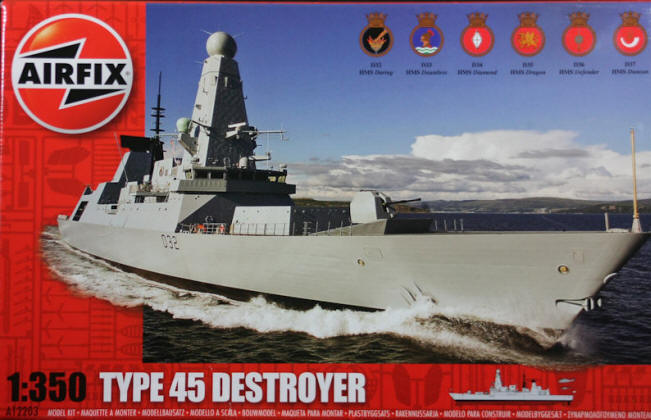 Kit # DC235 $70.00 1/350 Scale
New Tool
The Royal Navy's new destroyer, the Type 45 has the most distinctive design.
Her sleekly designed straight edge and superstructure free from clutter is designed to give the ship a low radar cross section -commonly called stealth features.
This is reported to give her a radar signal no larger then fishing boat.
Decals included for HMS Daring, HMS Dauntless, HMS Diamond, HMS Dragon, HMS Defender and HMS Duncan