Toll free 800 - 845-1140
Shipping will be added to all orders, we always endeavor to give you the best rate >>> Click for Rates.
If you have any questions or need help email us, call us or click here for HELP

HMS Anchusa Flower - Class Corvette (K186)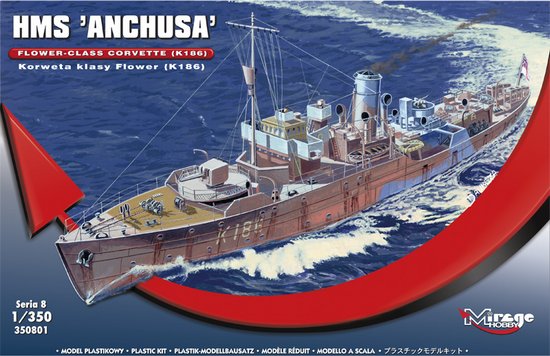 Kit# DC242 $GONE 1/350 Scale
New Tooling!

The corvette with the pennant number "K 186", was named HMS "Anchusa".
Corvettes built in this series had an elongated foredeck, but the mast was still situated in front of
the command post. The history of the ship is interesting not only due to her long combat
operation during which she underwent two modernizations and changes of appearance, but
also her operation after the end of World War II.