Toll free 800 - 845-1140
Shipping will be added to all orders, we always endeavor to give you the best rate >>> Click for Rates.
If you have any questions or need help email us, call us or click here for HELP

HMS Victory Sailing Ship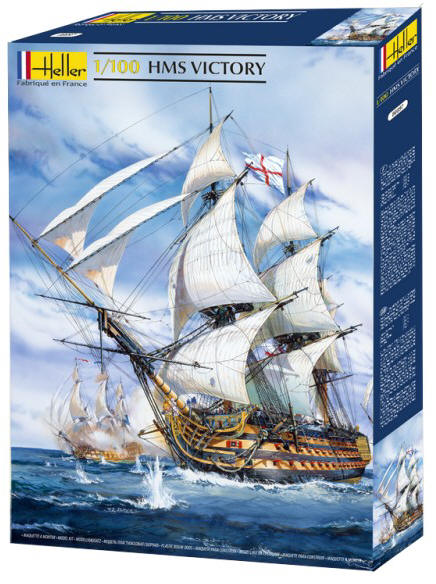 Kit# SS108 1/100 Scale
List Price $299.00 Our Price $249.95
Shipping is $25.00

This model represents the 5th ship to be known as HMS Victory and was launched in May 1765. The ship participated in several important battles with different commanders, but it was as the flagship of Admiral Horatio Nelson at the Battle of Trafalgar the Victory won the most fame. Although fatally wounded Nelson and the British fleet defeated the combined fleet of Spain and France. Today, the Victory is flagship of the Royal Navy's Portsmouth command and is preserved in authentic condition in Portsmouth, England.
FEATURES: Plastic kit for static display. 2107 parts in Brown, Tan, Black & White plastic plus vacuum-formed sails. Detailed hull replicates the carvings along the sides, bow, & stern of the original and also includes the gun-ports for the cannon. Full mast detail with cross spars and crow's nests. Deck detail includes hatches, bulkheads, and lifeboats. The kit includes a special "rigging machine" for making the ratlines for the masts. Comprehensive instructions are provided. 2 spools of different thickness thread to make the ratlines and other rigging.