Toll free 800 - 845-1140
Shipping will be added to all orders, we always endeavour to give you the best rate >>> Click for Rates.
If you have any questions or need help email us, call us or click here for HELP

USS Fletcher Class Destroyers
With this kit which you can build any of the Fletcher Class.
36" long Kit# 1/125 scale DC165 - our price $89.00
Fletcher Class Destroyers
Displacement: 2050 tons
Length: 376'6"
Beam: 39'4"
Draft: 17'9"
Speed: 35 knots
Armament: 5 5"/38, 2x5 21" torpedo tubes
Complement: 329
High-pressure super-heated boilers, geared turbines with twin screws, 60,000 h.p.
****************************************
Photo-etch Set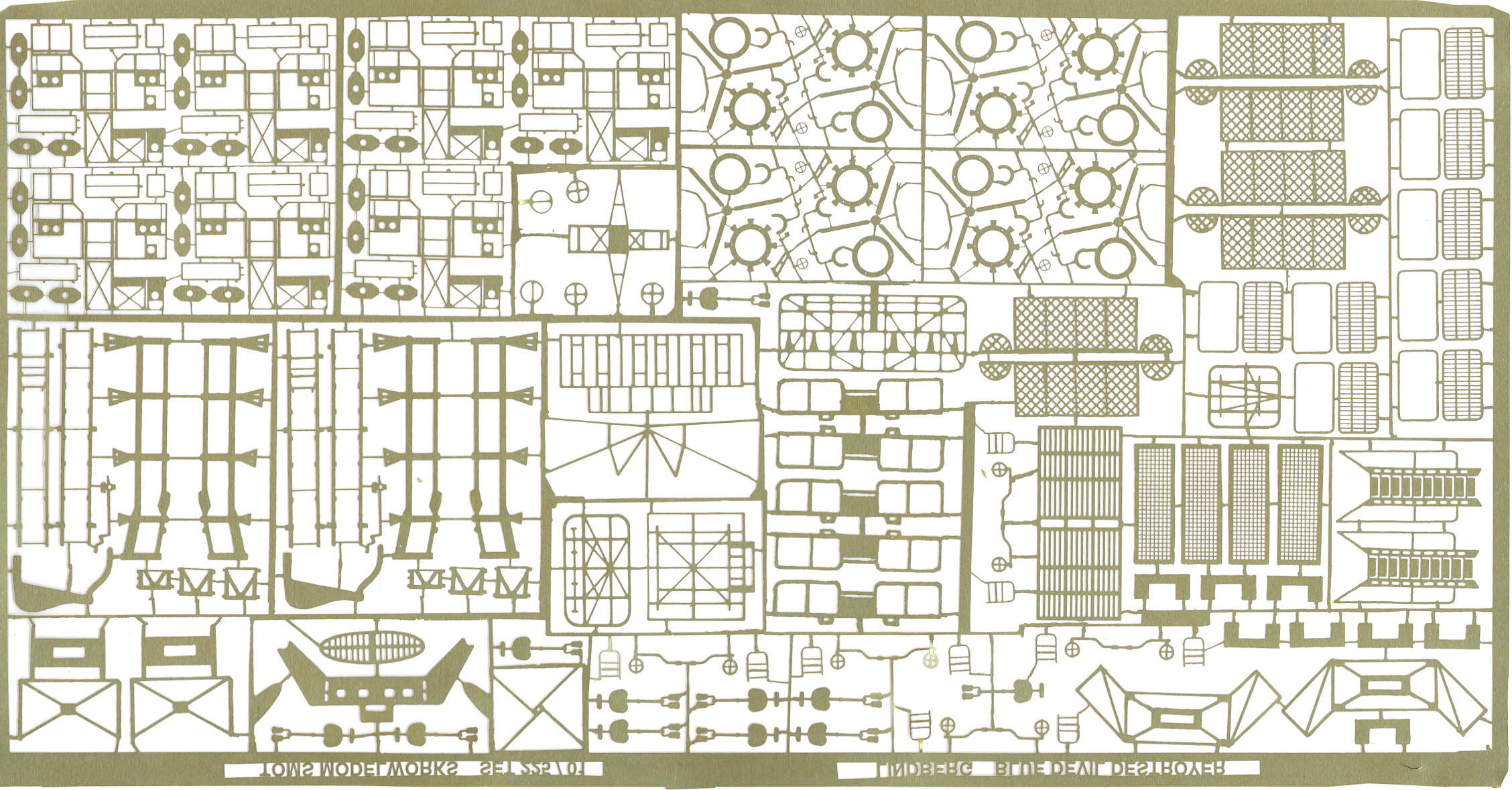 Set contains, rails, rail netting, radars, depth charge rack, gun details & more.
PE-SET $45.00
Essential Skills Scale Modeling


Were you a teenager the last time
you built a model?


A step-by-step introduction to scale modeling basics.
Beginning scale modelers are full of questions:
What kinds of models are there? What kinds of tools
do I need? What glue works best?
How do I put a model together?
How are the decals applied?
Finally, Kalmbach offers answers to
all these beginner questions and more.

This new book is filled with more pictures
and how to articles than their other book.


List $21.95 Our Price BK01 19.95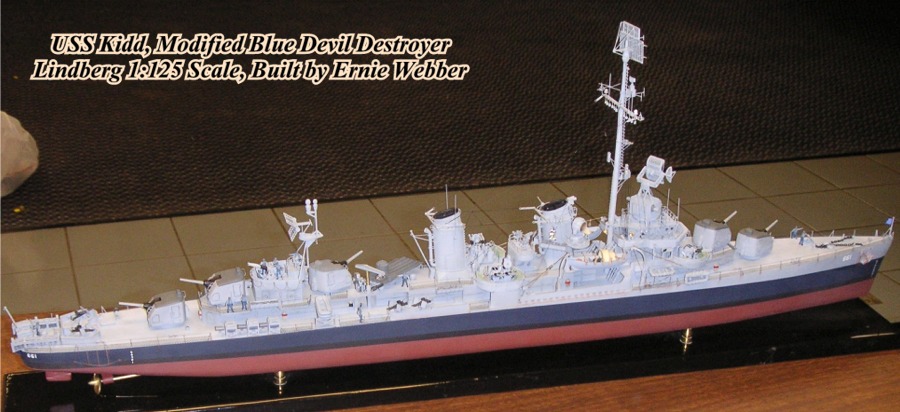 Ernie worked on this kit for 2 years what a masterpiece!
Each ship picture takes you to Hyper War Website!
Click the Hull number
---
Return to Ships of the U.S. Navy, 1940-1945: Destroyers
Return to HyperWar: World War II on the World Wide Web
---
Last updated: January 14, 2001
Feedback: corrections, additions, and comments are welcome!
Compiled and formatted by Patrick Clancey
(see the Main Page for sources and methodology)
This will name and number all Fletchers.