Toll free 800 - 845-1140
Shipping will be added to all orders, we always endeavour to give you the best rate >>> Click for Rates.
If you have any questions or need help email us, call us or click here for HELP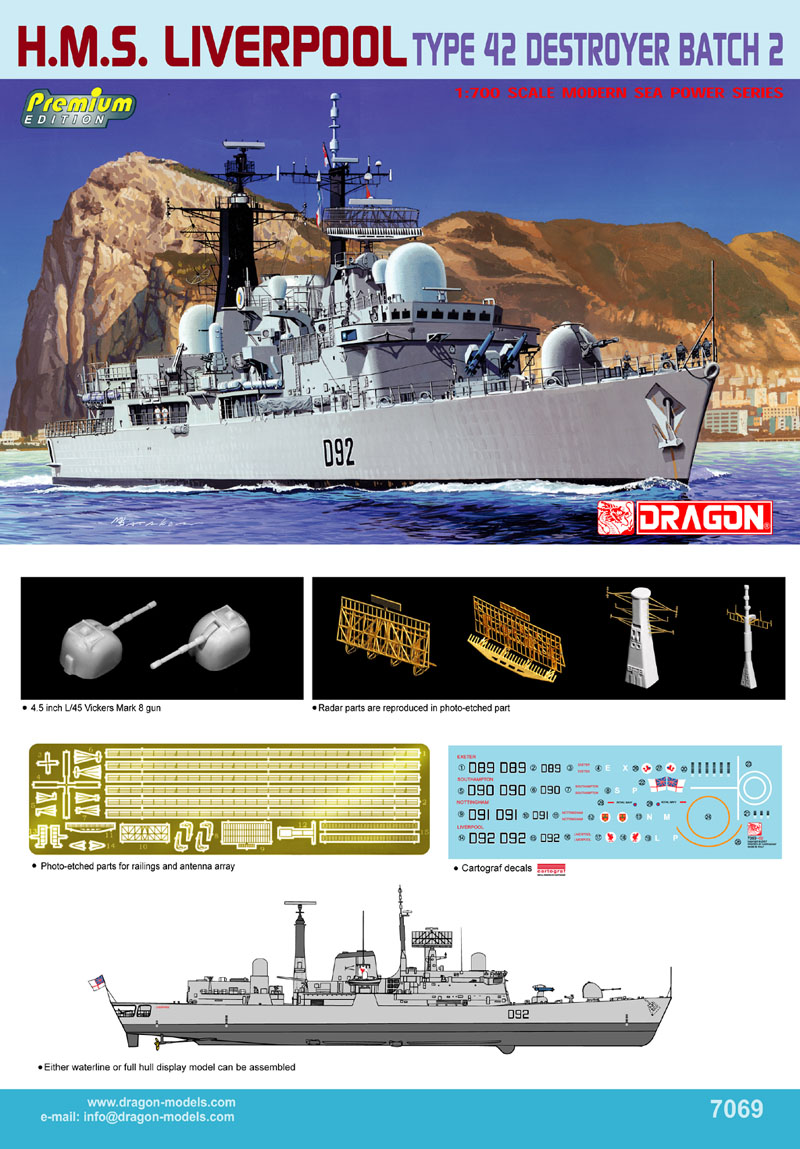 1/700 H.M.S. Liverpool, Type 42 Destroyer Batch 2 ~ Premium Edition
DC237 - $25.00



Main Features:
- New photo-etched railings and radar elements.
- Choice of a full hull or a waterline version.
- Cartograf decals offer accurate markings of the H.M.S. Liverpool, as well as other vessels in the Type 42 class

About the H.M.S Liverpool:
Launched in 1980, H.M.S. Liverpool (D92) is the tenth of fourteen Type 42 destroyers, and is a Batch 2 design. The Type 42 destroyer helps form the backbone of the Royal Navy's surface fleet, and is assigned the task of fleet area air defense. H.M.S. Liverpool is a 4820-tonne vessel featuring twin Sea Dart missile launchers. This destroyer was dispatched to the Persian Gulf where it took part in the Iraq War in 2003.