Toll free 800 - 845-1140
Shipping will be added to all orders, we always endeavour to give you the best rate >>> Click for Rates.
If you have any questions or need help email us, call us or click here for HELP

HMS Renown 1/700 scale
1942 or 1945 configurations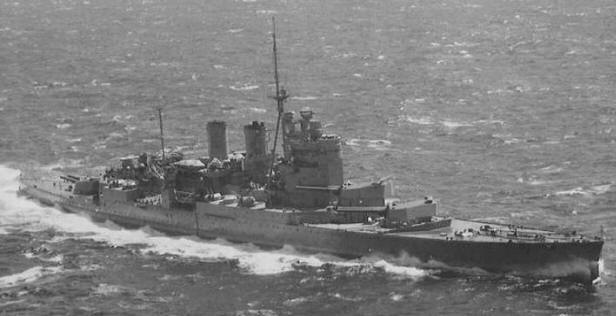 BB215 - $35.95 model 14" long EARLY & LATE WAR VERSION
The kit consist of 297 parts on 10 sprues plus upper, lower hull,
waterline plate, additional updated bridge in the 1945 version.
Display stand and includes parts for 2 Walrus MK1 aircraft.
HMS Renown (Battlecruiser, 1916-1948)
HMS Renown, lead ship of a class of two 26,500-ton battlecruisers, was built at Glasgow, Scotland. Completed in September 1916, she served with the Grand Fleet in the North Sea during the remaining two years of World War I. In 1920-21, following a refit, she carried the Prince of Wales on a voyage to Australia and America. During 1923-26, she was extensively refitted to increase her protection against gunfire and torpedoes. After a decade of further service, Renown was again reconstructed, greatly changing her appearance and giving her a modern anti-aircraft gun battery, much enhanced aircraft-handling facilities and up-to-date gunfire controls. This work was completed in September 1939, just after the outbreak of the Second World War.
Renown's high speed made her a valuable asset during World War II. In late 1939, she was sent to the South Atlantic to search for the German armored ship Admiral Graf Spee. She covered minelaying operations along the Norwegian coast in early April 1940 and, on the 9th of that month, engaged the German battleships Scharnhorst and Gneisenau, damaging the latter. Later in 1940 and into 1941, she operated with Force "H", based at Gibraltar to provide strategic presence in both the Atlantic and Mediterranean. While with Force "H", she participated in a bombardment of Genoa, Italy, in February 1941. After Home Fleet service in 1942-43, Renown was sent to join the Eastern Fleet in the Indian Ocean. Operating from Ceylon in 1944-45, she helped contain the Japanese in the East Indies. HMS Renown had brief post-war service in British waters and was sold for scrapping in March 1948.