Toll free 800 - 845-1140
Shipping will be added to all orders, we always endeavour to give you the best rate >>> Click for Rates.
If you have any questions or need help email us, call us or click here for HELP

USS Long Beach CGN-9
Nuclear Powered Cruiser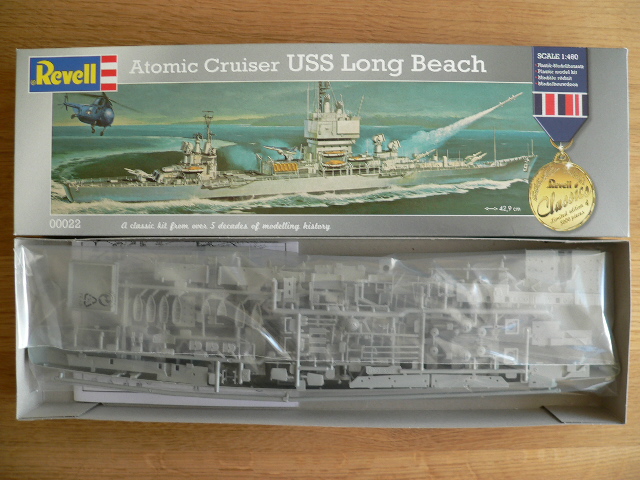 ---
Commissioned in 1961, the USS Long Beach was the world's first nuclear powered cruiser. The monolithic superstructure atop her otherwise graceful
721' cruiser hull makes it impossible to confuse Long Beach with any other ship. She symbolizes a time when nuclear power was in its ascendance.
Along with Bainbridge and Enterprise, she became part of the first nuclear powered fleet.
This kit is Gone
The Revell model below was built by Mark Tutton - modelwarships.com
Mark put a lot of time and effort to make this a real winner.
Call me for ideals on how to do it.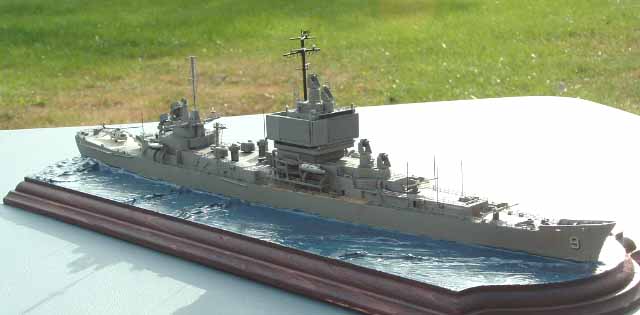 Vital Statistics
USS Long Beach
CGN-9
Nuclear Powered Guided Missile Cruiser
Built: Bethlehem Steel, Quincy, MA
Launched: 7/14/59 Commissioned: 9/8/61
Decommissioned: 5/1/95
Displacement: 16,602 tons Length: 721' Width: 73' Draft: 26'
Armament (carried at various times during her career):
1 ASROC, 1 twin Talos (52 missiles), 2 twin Terrier (120 missiles)
two 5 inch 38 calibre guns, six 12.75 inch torpedo tubes
8 Harpoon, 2 Phalanx, 2 Tomahawk
Complement: 80 officers, 1,000 enlisted

---
You'll need this book if you've never built a resin kit!
[_private/ashey2.htm]