Toll free 800 - 845-1140
Shipping will be added to all orders, we always endeavour to give you the best rate >>> Click for Rates.
If you have any questions or need help email us, call us or click here for HELP

HMS Westminster Type 23 Class Frigate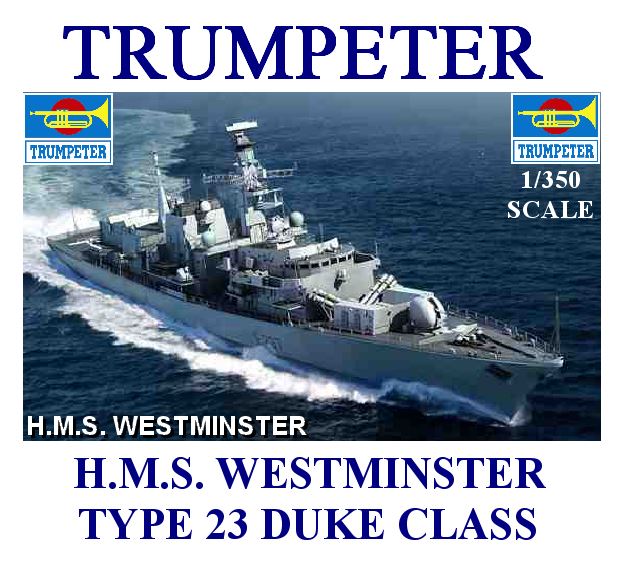 1/350 Scale DC230 69.95 our cool price $56.00
HMS Westminster 1/350 British Modern Frigate
HMS Westminster is a frigate of the Royal Navy, and the second ship to bear the name.
She was launched on February 4, 1992. In 2004, the ship was the first to be fitted with
the new low-frequency Sonar 2087 designed to detect the most advanced submarines.
She took part in Burma offering assistance after a cyclone and was also activated for duty
during the liberation of Libya in 2011. Westminster was used for the interior shots in the
1997 James Bond film "Tomorrow Never Dies".
Kit consists of over 400 parts including photo-etched details one EH-101 Helicopter.